Not sure about Traveling? "Travel insurance provides peace of mind that protects your vacation investment before and during your trip."
Congratulations, you are about to take the next step towards securing your vacation investment against any unforeseen trip cancellations or interruption.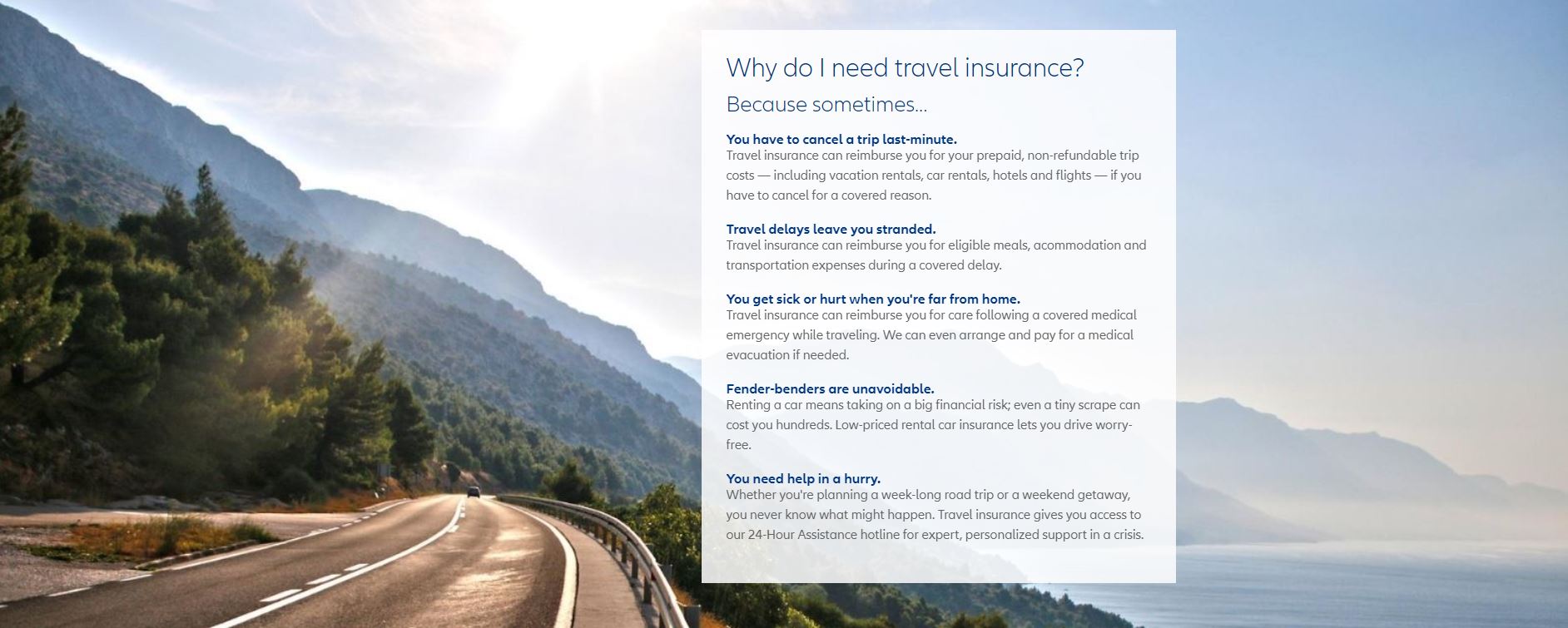 We've been staying home waiting to travel again, and the good news is that the world is getting around to getting around again, making it safer to get back to the people and the places we love. Allianz Travel Insurance gives travelers added security as they step back into the world. Eliminating worry about the unexpected is how today's travelers travel safer.
We are a Travel Agency located in Key Largo, Florida; some of our agents have been in business for over 30 years. We have assisted many travelers with the purchase of Travel Insurance because we strongly believe all our clients should protect their vacation investment. 
Without obligation you can calculate the cost of an Insurance Quote for your trip
1) Complete the details about your trip in the "Get Insurance Quote" box on the left
2) For full insurance policy coverage details click "Buy Now"
You will be taken directly to the Allianz Global Assistance website where you can purchase the policy or research additional travel insurance options. 
Coverage Alerts
Travel insurance is designed to protect you from financial losses due to unforeseeable events. That means benefits may not apply for events that were public knowledge when you purchased your plan. For your convenience, you can refer to this page for coverage alerts on some known and foreseeable events that may not be covered.
COVID-19 Information
For details on how a Allianz Global Assistance insurance policy limits or excludes coverage related to COVID-19, as well as temporary, specific accommodations they are offering, please read their Coverage Alert. For answers to frequently asked questions relating to COVID-19, such as needing to change plan coverage dates or cancel a trip, please visit their COVID-19 FAQ page.   View Coverage Alert »
Is travel insurance right for you?
Click here for the Travel Insurance 101: How Travel Insurance Works
If you have any questions regarding a travel insurance policy, don't hesitate to the Travel Resources Group team at 305-451-0007 or email [email protected]. We are committed to assisting you in feeling comfortable again about your next vacation. 
For more information about our travel agency, please visit our website https://travelresourcesgroup.com 
DISCLAIMER: When you purchase a product with Allianz Global Assistance our agency receives a small commission. There is no additional charge to you; your purchase agreement is directly with Allianz Global Assistance. Thank you for trusting our referral. It is our pleasure to be of assistance. 
Terms, conditions, and exclusions apply. Plan(s) underwritten by BCS Insurance Company or Jefferson Insurance Company. AGA Service Company is the licensed producer and administrator of these plans. Plans include insurance benefits and assistance services. Contact AGA Service Company at 800-284-8300 or 9950 Maryland Drive, Richmond, VA 23233 or [email protected].