If you are serious about growing your travel business strategically
let's talk today to see if Travel Resources Group
is the right fit for you.
Only you know what your business needs!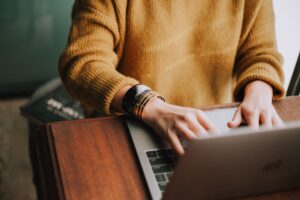 We understand that moving your business and exchanging the comfort zone of what you know
for something new is scary and we understand you have many questions.
We suggest you create a list of questions and call us to help you find the answers

Example questions are:
How much does the agency charge for the set-up or join fee?
What are the monthly or annual fees to be a member of this agency?
What is the commission percentage split with the agency?
Who are some of the preferred vendor partners?
What are the commission tiers paid by the vendors to the agency?
What benefits does the consortium the host agency is affiliated with provide?
What tools and resources does the host agency offer?
Does the agency offer E&O insurance?
How do you personally feel about this agency; what does your gut feeling say?
How many years has the agency been in business?
Even experienced Travel Advisors get overwhelmed with the amount of information
and number of host travel agencies out there. We understand and we are here to help you navigate
through the overload of information and provide some guidance in your  search for a matching host agency.
Ask yourself the following questions:
Why do you want to move your existing travel planning business?
What type of training do you need or want?
How much marketing support are you looking for?
Are you looking to join a large or small host agency?
What is your vision for your business?
What is your expertise or niche market?
What do you enjoy most in your current business?
What are you expecting to pay for services rendered?
What commission percentage are you looking to earn?
Moving your Business

Travel Resources Group is dedicated to making your transition to our agency as smooth as possible.
We understand that change is always a challenge, but we are here to guide you through the process.
You will set your own pace for the transition period following completion of the Getting Started Checklist
Are you ready?  Take a deep breath. Don't be afraid of the change. Embrace it.